CM/ECF MAINTENANCE NOTICE: Tonight, October 22, 2019 from 10PM to 11PM, the CM/ECF system will be unavailable while maintenance is performed. We apologize for the inconvenience.
Welcome to the official website for the United States Bankruptcy Court for the Eastern District of Kentucky.
Mission Statement
Our court serves the public by providing an accessible, fair and impartial forum in which bankruptcy matters are timely processed and decided. All who use our court system are treated with dignity and respect.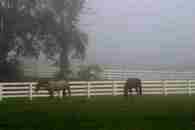 News & Announcements
Public comments are sought on various proposed changes to Federal Rules of Practice, along with c More »
The United States Bankruptcy Court for the Eastern District of Kentucky announces the appointment More »
On Saturday, July 27, 2019, a Pay.gov scheduled outage will occur from approximately 6:00 p.m. More »