NOTICE: Starting on Saturday, May 30, 2020 at 10pm ET, there will be network maintenance that will affect access to the Kentucky Eastern Bankruptcy CM/ECF system. The maintenance should conclude by 6am ET on Sunday, May 31, 2020. We apologize for the inconvenience.
Welcome to the official website for the United States Bankruptcy Court for the Eastern District of Kentucky.
Mission Statement
Our court serves the public by providing an accessible, fair and impartial forum in which bankruptcy matters are timely processed and decided. All who use our court system are treated with dignity and respect.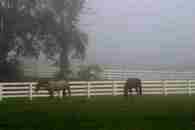 News & Announcements
In an effort to inform members of the bar and the public about its evolving response to the COVID More »
The United States Bankruptcy Court for the Eastern District of Kentucky has entered More »
Judge Schaaf and Judge Wise will hold a teleconference with interested members of the bar on Frid More »